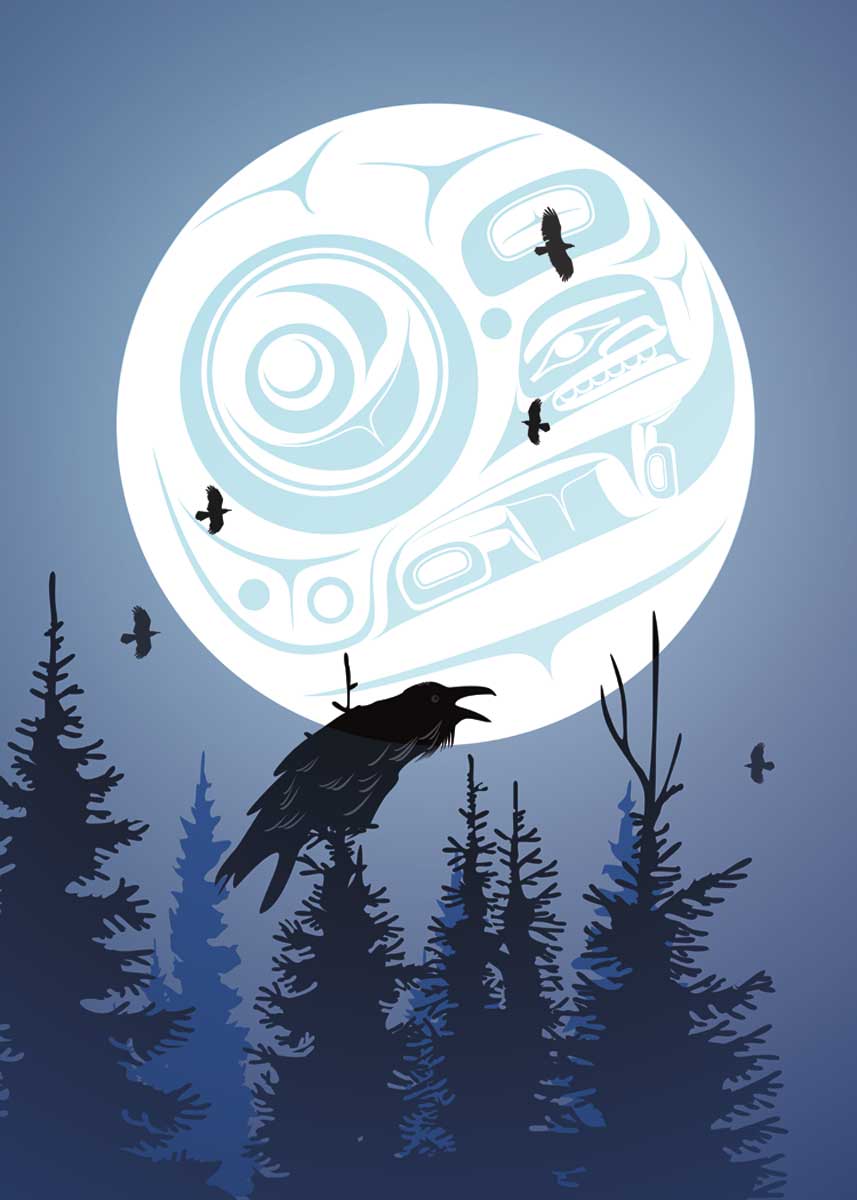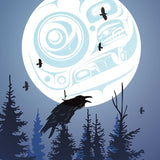 RAVEN MOON - ART CARD by MARK PRESTON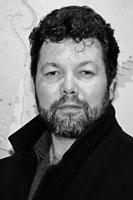 Mark Preston (Tenna-Tsa-Teh) was an Aboriginal artist from Dawson City, Yukon. He was of Tlingit and Irish ancestry.

Mark was born in March 1960 in Dawson City, Yukon. He passed away in October 2022 after a long battle with cancer.

Mark learned about his Tlingit ancestry through family and school study. Initially, he began studying art through European masters such as Leonardo da Vinci, but later discovered Northwest Coast Native artists such as Bill Reid, Robert Davidson and Roy Vickers.

He cites Mark Rothko and Jack Bush as influences in his more recent aboriginal paintings and artworks which transcend the traditional Tlingit Native art form and move him closer into the abstract and contemporary realm.

Mark studied various mediums in paper, cloth, wood, metals, stone and glass. He studied silver carving with well-known master jeweler and carver Phil Janze (Gitskan Nation) at Hazelton, BC.

"When I think about what art is, it is more than illustration or objects to be doted over. Art is the magic, the glue that binds us all together. It is the language that transcends its forms."

Mark Preston worked in prints, jewelry, furniture and architecture, blending modern art with his Indigenous culture. His ideas were always changing, new, and innovative. He was a visionary who was continuously looking for new ways to express his creativity.
Free shipping on orders over $200
RAVEN MOON - ART CARD by MARK PRESTON