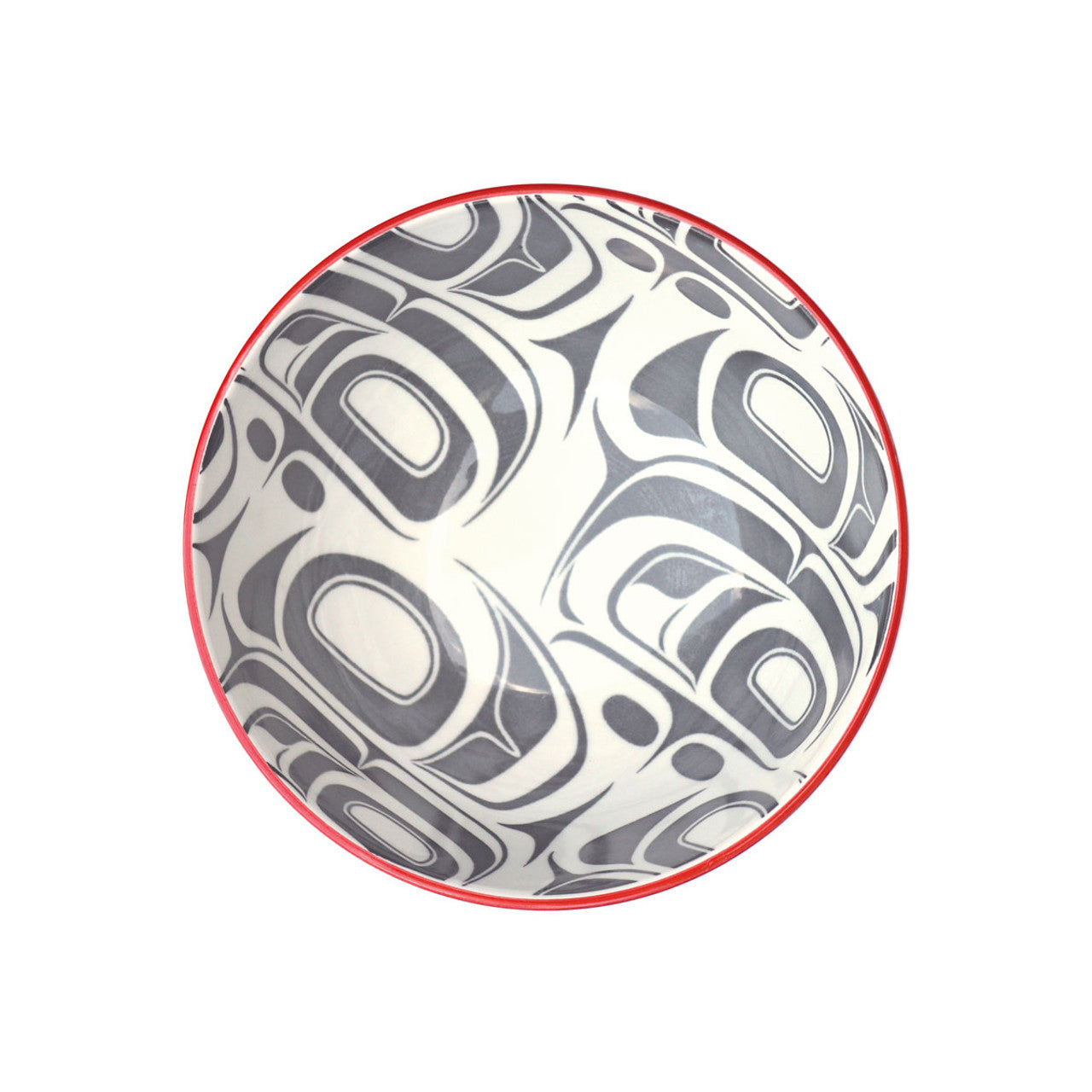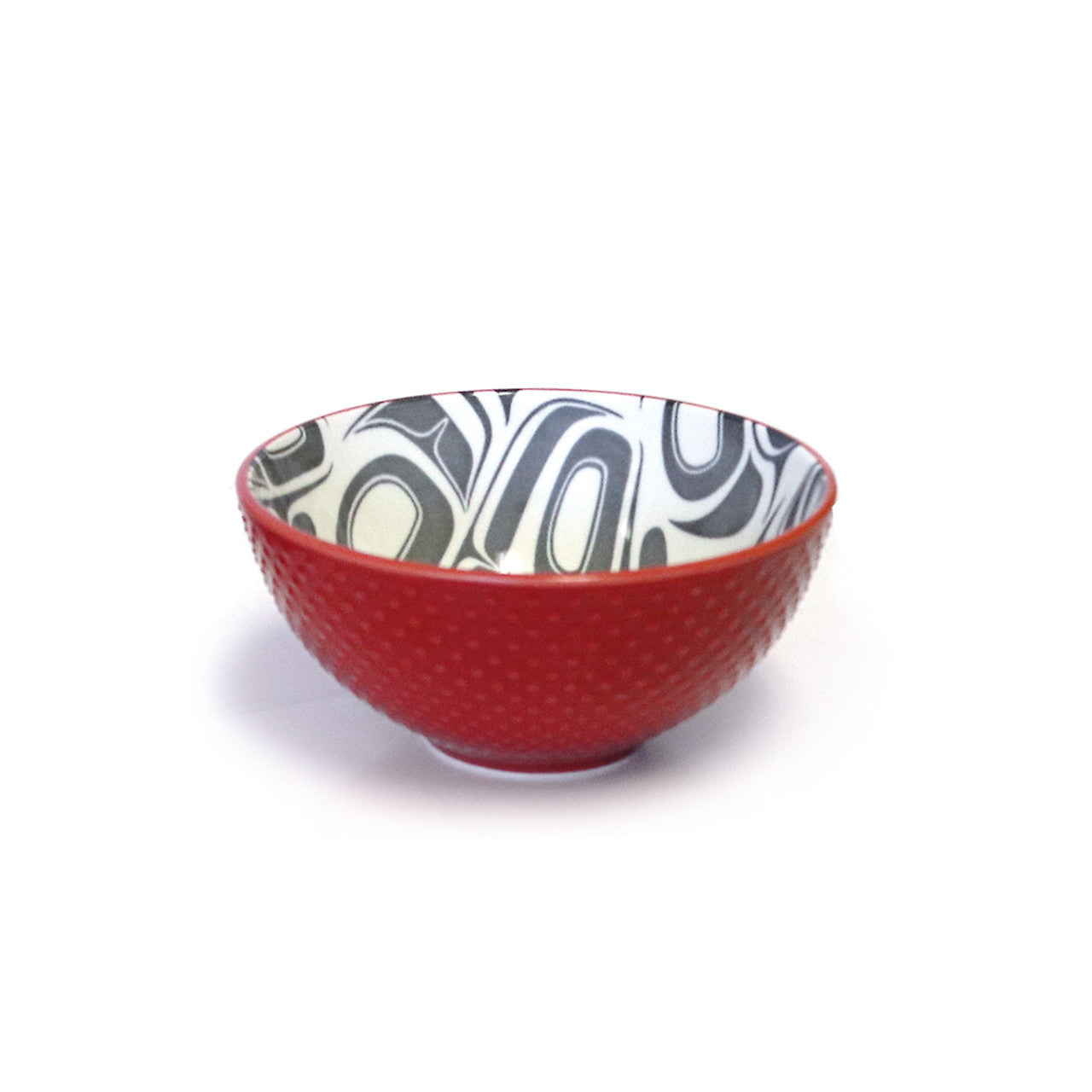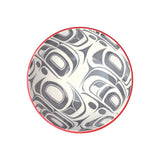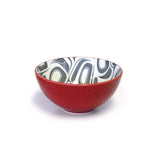 PORCELAIN ART BOWL (MEDIUM) - TRANSFORMING EAGLE
Measuring 4.25" in diameter, this vibrant porcelain Art Bowl is the perfect way to perk up your home or office. Featuring a contemporary Indigenous design interior and a textured exterior this bowl is as beautiful to look at as it is functional.  Porcelain, textured outside, artwork inside.
Our art is a gift handed down thru our ancestors.  Art is a part of our culture; it tells our stories and reminds us of who we are.
- Ryan Cranmer, Namgis
Free shipping on orders over $200
PORCELAIN ART BOWL (MEDIUM) - TRANSFORMING EAGLE